Rich content
Give your users a rich content editing experience with Perform's PageEditorBundle.
Wysiwyg interface
Edit content directly on the target page. Drag, drop, and reorder items with a single mouse-click.
Users can browse the site, updating content as they see it.
Content versioning
Switch between different versions of a page, only publishing when you're happy.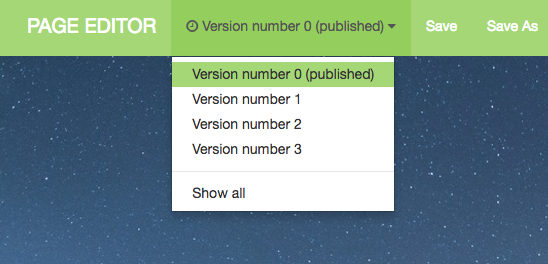 Restrict editing
Developers can explicitly mark which areas on the page can be edited, preventing changes in the page structure or layout.